There is another innovative cordless trimmer on our test and this one is also made by Philips. The model no. BT7215/49 comes with a couple of nice tricks up its sleeve and we were tempted by its feature set so we took it for a test run. We wanted to see if our previous excellent experience with the cheaper Philips made clippers will be repeated with this more expensive premium model.
The device looks stunning and Philips made one of the best looking cordless trimmers on the market. We like the silver and black finish and especially appreciated the enhanced ergonomics from its well-designed shape. It is very light and easy to handle thanks to the great design. There is a small display where you can adjust the settings with a "zoom wheel" placed just underneath it.
This grooming kit introduces a unique vacuum system which sucks in almost all the hair during trimming sessions. Philips claims that it catches up to 90 percent of cut hair during operation thanks to an integrated high-speed motor and a fan. This system uses the powerful vacuum to straighten and rise up the individual hairs for a cleaner and an effective cut. We confirm that this great feature does work as advertised. It gives a cool factor to our grooming session too and not to mention how the mess factor dropped drastically. It transformed regular maintenance from a chore in to a pleasure, to be honest.
Two precision combs (3 mm and 5 mm), one beard comb and a detail trimmer come included in the package. For maintenance, there is a cleaning brush included too. There are 20 length settings to choose from and when it comes to trim, users can go as low as 0.5 mm and up to a maximum of 10 mm of hair length that can be adjusted in 0.5 mm incremental steps.
The motor is powerful enough to provide a one-pass clean cut and we found that it mowed down any type or thickness of hair in its path. The precision trimmer is great for enhanced styling and beard shaping. This model is especially useful as a stubble trimmer. We were pleasantly surprised how quiet this device is in operation since it has two motors running at the same time.
Battery autonomy is class-leading and we were able to get 90 minutes of usage before the device powers down. Very impressive. The included quick charger replenished the battery to full capacity in around an hour. This gave us the impression that we were actually using a device with the practicality of a corded model.
We didn't like that the blade head holders are made out of a very thin plastic that seems like it will snap eventually. We can see how this can be a major problem to those who would remove the blade head often. We feel that the price is a bit high given how the included vacuum feature may not be on everyone's priority list
This is another standout grooming product coming from Philips. If you don't mind the higher price this certainly is a top-quality vacuum trimmer with plenty of useful features and a great design. This is the most expensive cordless trimmer on our test, however, we feel this price is justified with the quality of this outstanding quality product.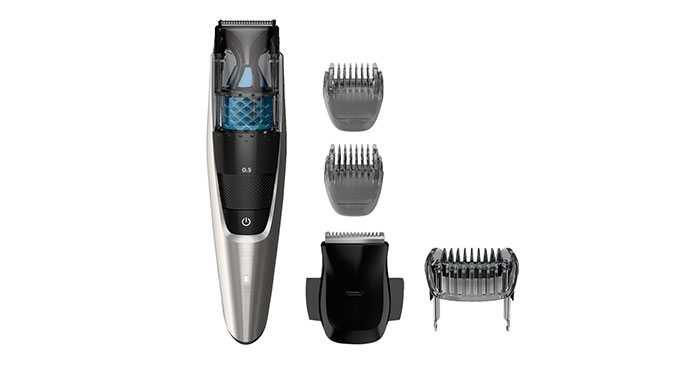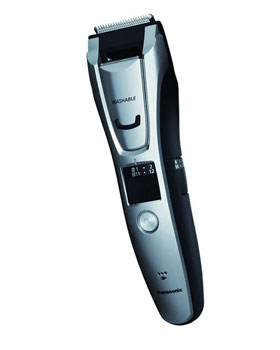 Design

100%

100%

Quality

100%

100%

Price

87%

87%
PROS
Premium build quality
Powerful motor and great performance
Washable and easy to maintain
39 adjustable trimming settings
Sensitive skin friendly
Universal plug which works on 110V – 240 V power outlets
Integrated NI-MH battery transforms it into a cordless trimmer
CONS
Higher price for the premium quality features
Works only on an 110 V power outlet
Limited availability at retailers
WHAT TO LOOK FOR WHEN CHOOSING CORDLESS TRIMMER
Before deciding to buy your new cordless facial hair grooming device there are certain things that you should avoid. This guide will save you the headaches from making the wrong choice.
Choose the models with good battery endurance and reasonable charging times. That's right. You do not want to buy trimmers that do not last long without power and at the same time need more than 10 hours to recharge the battery back to 100 percent. Choose models which can be recharged and used at the same time. They will save you from frustration each time you might forget to recharge it after use. Avoid models that lose power in the combined recharge/use mode.
Because you will be using it most of the time of the cord, make sure that the model you've chosen has enough power.
Choosing a device with a powerful motor will ensure that you get a perfect trim since most of the complaints about the cordless hair and beard trimmers come from people who used models with weaker motors which are more energy efficient and designed for a longer battery life.
With the recent advances in the battery technology, your device doesn't need a low power motor to work efficiently.
Make sure to read users opinions too to get a good sense of their experience with the model you are interested in.
Since the cordless models perform identical as the corded ones, you will surely enjoy the added portability of your new grooming device.